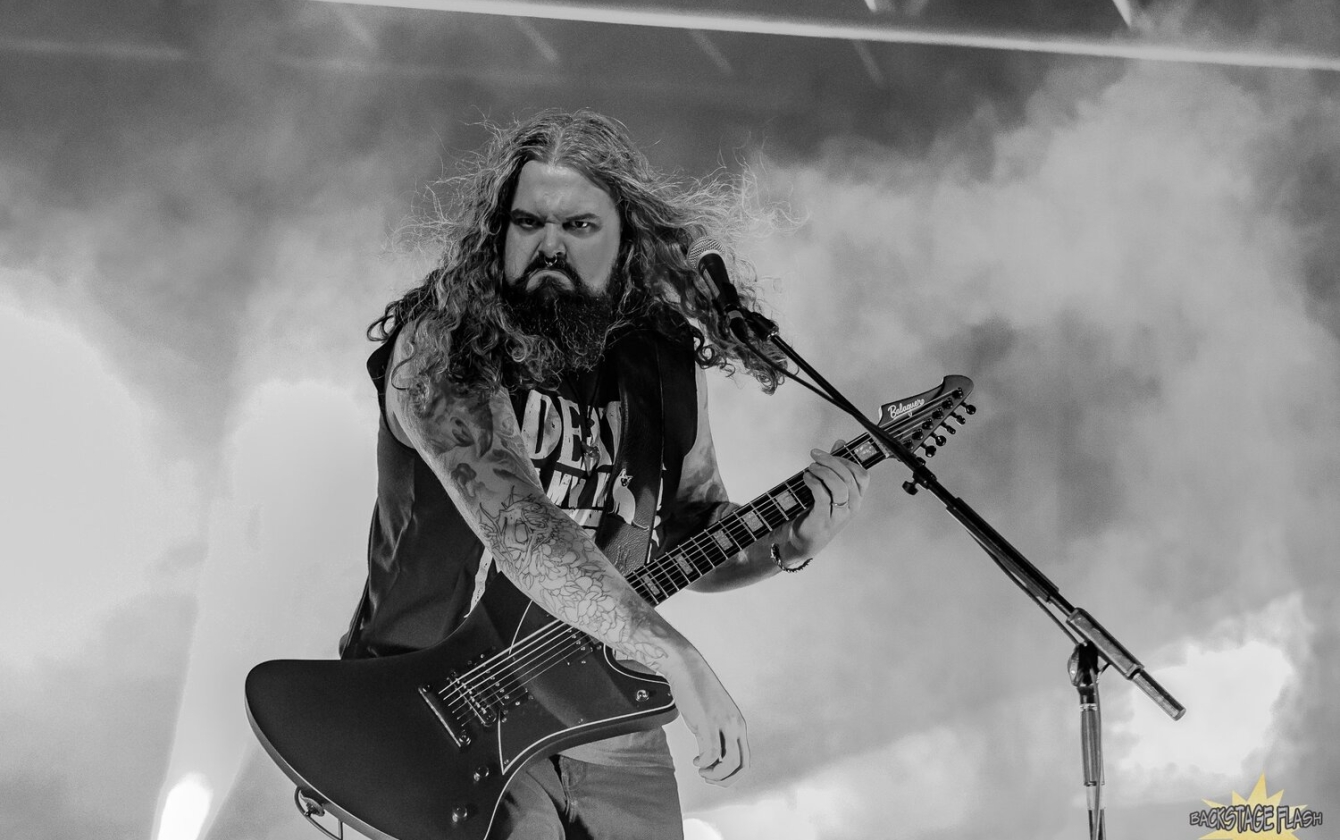 Drive and Jive - Trition and The Timberline and The Leshen
Written and Photographed By Michael Emanuele of Backstage Flash
The evening began with The Leshen. Myke Fedyk and Kirk Alberts are taking a new approach to their music and stepping away from a traditional rock band. The duo are combining live guitar and bass with pre-recorded drums to create a very melodic rock/metal sound. With no vocals the band is focused on sonic arrangements with many different textures. The instrumental set attacks your senses and wakes you the f#@k up. It's pure and loud and that's what rock and roll is here for. The Leshen is a two piece arsenal of sound creating new and exciting music with attitude and energy.

The Timberline took the stage next and delivered a high energy set. This modern rock band from Fort Collins has a soulful feel, fused with pop and punk influences. The guitar driven sound is vey melodic with plenty of hooks in the arrangements and soulful lyrics that are memorable and distinct. This band is tight and well rehearsed. The set consists of many styles coupled with excellent musicianship and great energy!

Triton - Sludde Metal/Stoner Doom!! Haunting, powerful and arcane. Triton has coined the phrase 'Seabeast Stoner Doom'.Guitar army is putting it mildly, the riffs are dark, heavy and ancient-sounding. The arrangements set the foundation of the lyrical journey of well-composed stories of beasts of the deep. Lead singer and guitar player Nic Federle has a commanding and intimidating presence on stage. His vocal range is well suited for the strain of dark stories that are being unleashed upon the listeners. The metal guardians of doom played a highly anticipated set of music last night. It was refreshing to hear some hard rock that the band has had pent up for many months. It was a great set of music and great to see the guys!!