Peer Awards
To Recognize the Achievements and Accomplishments of the Northern Colorado Music Scene
FoCoMA Peer Awards 2024
The FoCoMA Peer Awards will take place at The Armory on Sunday, January 21st at 6 PM. Join us for a night celebrating the accomplishments of the Northern Colorado Music Scene. Featuring live performances TBD.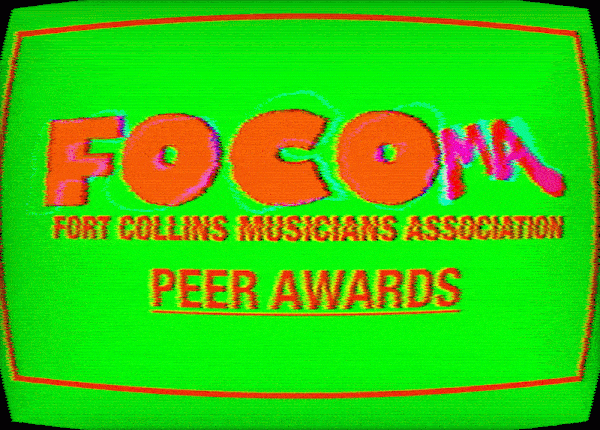 What are the Peer Awards?
Did you know The Peer Awards started before FoCoMX? In fact, the first festival was born out of a desire to see the bands that were nominated for this annual award show. That was 16 years ago! Today the FoCoMA Peer Awards are an annual event that continues to recognize and celebrate the achievements of musicians and music industry professionals. These awards are unique in that they are voted on by peers within the Northern Colorado Music Scene. The Peer Awards not only honor exemplary talent and artistry, but also promote a sense of community and camaraderie in our music scene.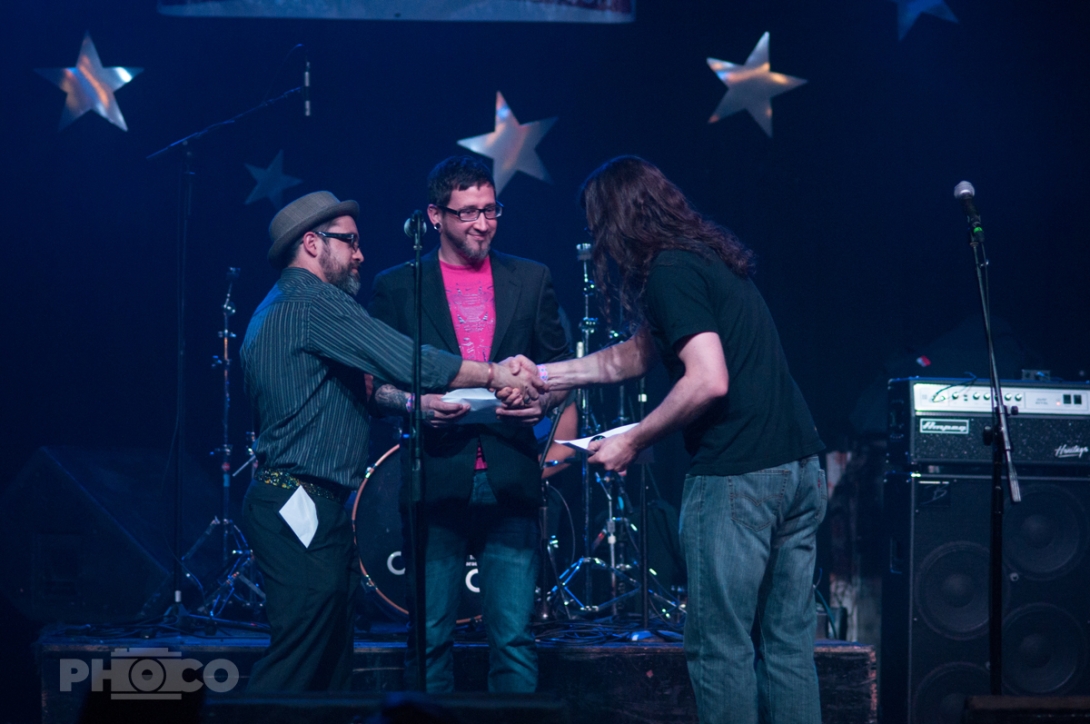 Past FoCoMA Award Winners
2020
Best Acoustic/Folk/Americana  Whippoorwill
Best Alternative  Slow Caves
Best Avant Garde  Hyzenborg
Best Bluegrass   Woodbelly
Best Blues  Cary Morin
Best Country/Alt Country  Sugar Britches
Best Cover/Tribute  Guerrilla Radio
Best DJ  TIE BETWEEN 2Scoops AND Full Metal
Best Electronic  Skydyed
Best Funk Euforquéstra
Best Hip Hop/Rap Write Minded
Best Indie Post Paradise
Best Jam/Jamgrass  Graham Good & the Painters
Best Jazz/Swing Mark Sloniker
Best Latin/World Manabi Salsa Band
Best Metal/Hardcore I Am the Owl
Best Punk  Plasma Canvas
Best Reggae/Ska  12 Cents for Marvin
Best Rock  Bevin Luna
Best Singer Songwriter Female Liz Barnez
Best Singer Songwriter Male TIE BETWEEN Bethel Steele AND Jeff Finlin
Best Soul/R&B  The Burroughs
Best Youth Grace Kuch
Best Album Released 2019 Whippoorwill - The Nature of Storms
Best Band Name  Robert Shredford
Best Frontperson Alysia Kraft - The Patti Fiasco
Best New Band 2019 People in General
Best Performance 2019 Whippoorwill - Album Release
Best Video 2019  Whippoorwill - Cold Sound
Hardest Working Band  Whippoorwill
Best Local Music Media (Radio Station, Magazine, etc.) KRFC
Best Recording Studio The Blasting Room
Best Venue Washington's
Best DIY Venue Hotel Hillcrest