Music Industry Nights
Dinner and Fun at Fort Collins Museum of Discovery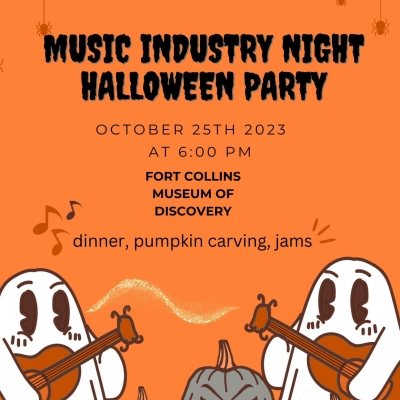 Upcoming Event - Music Industry Night Halloween Party
October 25th at 6 PM
Join us for Halloween fun at the museum.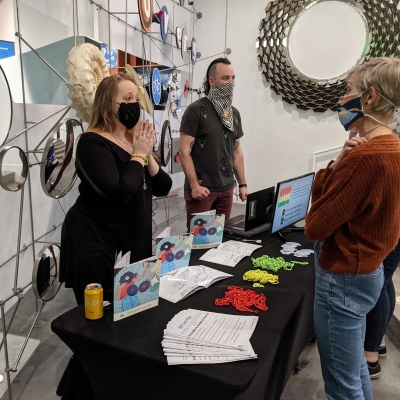 Our First Gathering
November 10, 2020
We were 8 months into the pandemic. We'd been forced to cancel FoCoMX for the first time in the festival's history. Covid was raging heavy but people in our community were feeling isolated and alone. We got our heads together with the folks over at Fort Collins Museum of Discovery to see if we could have a meetup of some kind. 
We used a timed entry system and masks and capacities were enforced. The museum had an exhibit tied to mental health,  Mental Health: Mind Matters that was rotating through so that became our theme for the evening.Participants were able to visit a mental health station, enjoy local electronic musicians in the gallery and a a laser light show in the Digital Dome. There was even a giant socially distanced jam space!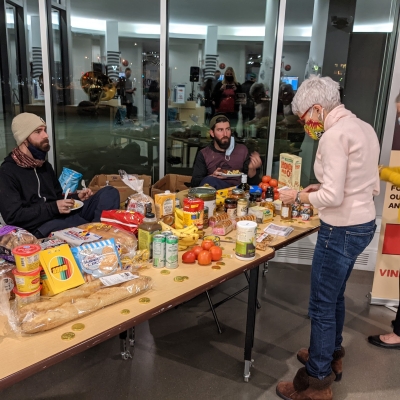 A Hug Tunnel Breaks The Isolation
March 3, 2021
We had such a positive experience at the first Music Industry Night we decided to do it again! We heard from so many people who hadn't had a chance to get out of the house. Most of the conversations were around how weird it was to talk to another human. We heard a lot of people say "this is the first conversation I've had in person in months." The expansiveness of the museum provided a space haven where we could spread out but still be inside together. We incorporated a hug tunnel run by the Larimer County Office of Aging.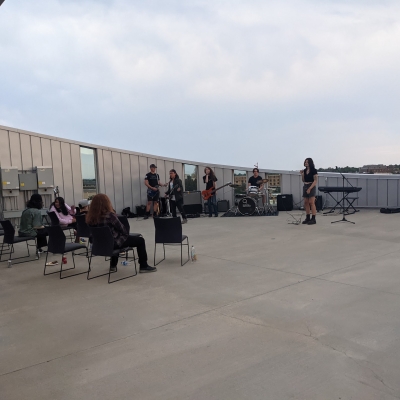 Sweet Summer Jams
June 23, 2021
We established a format with a myraid of activities for the weekend. Music Minds Matter set up a mental health station, and there was a rooftop jam,  laser light show of all original, all local favorites music in the Digital Dome Theater. The Smithsonian Traveling exhibit Life in One Cubic Foot! was available to explore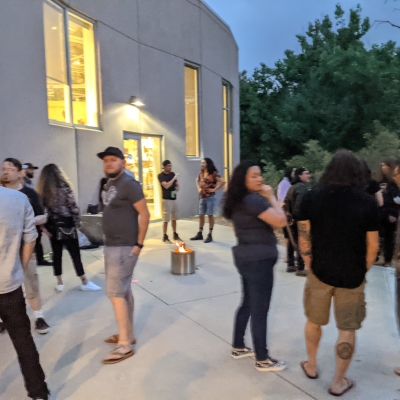 Mental Health Comes To The Forefront
Oct 13, 2021
We stayed centered on mental health with Mind Matters exhibit. Mental Health: Mind Matters creates a safe space for important conversations about mental illnesses, misconceptions, and stigma that lead to prejudice and discrimination. This exhibition and related programming help #MakeItOK to talk about mental health. Mental illness touches all of our lives in some way, making this exhibition an important resource for our community.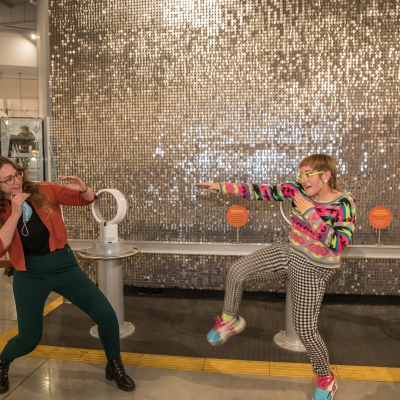 Pedalboard Refresh Station
February 16, 2022
We added to the fun with a big community art project, complimentary band photos by BackStage Flash and a free haircut from Floyds. We also hosted a huge socially distanced jam!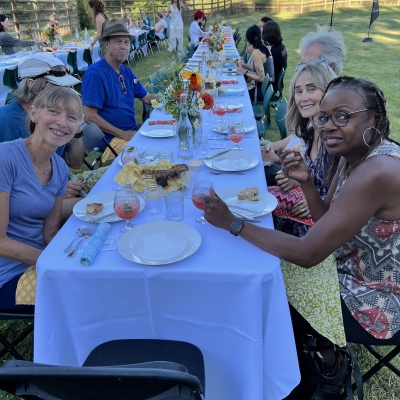 5 Course Dinner In The Big Backyard
August 17th, 2022
We shared five courses under the stars, using rescued fare from Vindeket Foods, a no-cost grocery store. Sound Nutrition provided tricks for eating well at home and on tour.
Dinner was followed by dessert and a chance to explore FOOD FOR THOUGHT, the museum's newest exhibit running June 18th - Sept 4th. It offers a unique lens on how food is connected to climate change and other ecological issues of our times.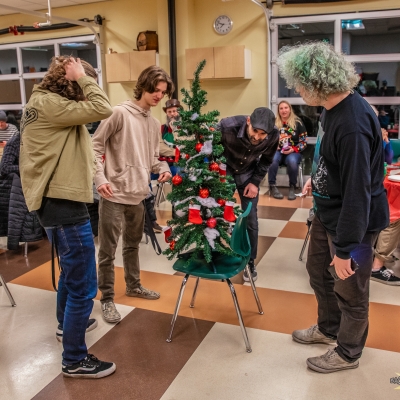 Secret Santa Band Swap
December 7, 2022
The elves cooked up holiday cheer with an ugly sweater party and gingerbread house-makin' and picture-takin'
Industey night featured ole' fashioned festivities like a sip n stitch, hot cocoa, and apple cider, dinner and a chance to unwind with More Than Physics. Plus, a send-off to 2022 with caroling and stuffed stockings to take home. This Music Industry Night included our first-ever Secret Santa hosted by Hotel Wi-Fi. 
Musicians submitted a song from their catalog of music to have covered and learned someone else's. It was a  wonderful blend of genre madness. Selections were plucked from the Christmas tree during the December Music Industry Night and recorded live on February 15th.  John Magnie and Steve Amade led us with a rousing edition of Christmas caroling.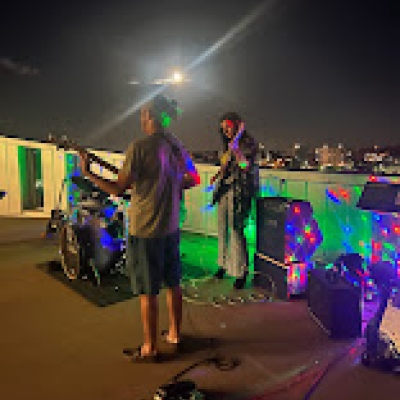 Music Industry Night Town Hall
August 30th, 2023
In the first of its kind, we hosted a town hall-style. It took place in the digital dome and was a time to come together for engaging conversation, constructive feedback, and shared aspirations for Fort Collins' vibrant music culture and programming for the coming year. We discussed wellness for musicians, future music industry nights, master classes, FoCoMX, Peer Awards, and Civic Issues