About Us
Our nonprofit works to showcase our local musical talent, help fans navigate the music scene, and learn how to get involved in local music! 
FoCoMA provides live performance opportunities, peer networking, and health, wellness and development resources to musicians through our programs and events including FoCoMX, Music Industry Nights, Peer Awards, and InTune.
Board of Directors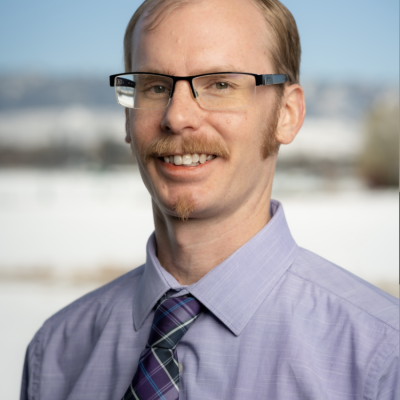 Dennis Bigelow
Secretary
A Fort Collins native, Dennis has spent the majority of his life in this community. After earning his bachelor's degree in Music Composition from Webster University in Saint Louis, Missouri, he decided to return to Fort Collins to see what he could do to make a difference in his hometown. After several years working for KRFC Radio as music director and general manager. Dennis decided a change in scenery was in order and spent five years as the office manager for Debut Theatre Company, a nonprofit children's theatre school. He then spent a couple years as the office manager for Hot Corner Concepts, a local restaurant group, and now works for Colorado State University in the Office of Foundation Relations.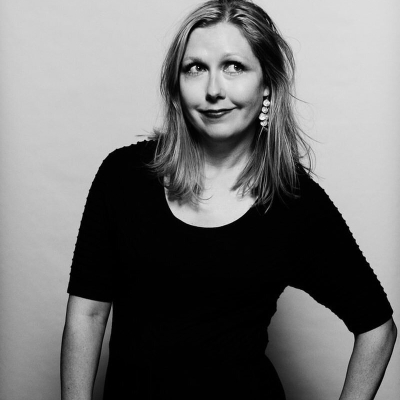 Greta Cornett
President
Greta Cornett is a local musician, as well as a local music supporter. She is most recognized as the trumpet player for 12 Cents for Marvin and Mama Lenny & the Remedy. She is a graduate of the CSU music department and her behind the scenes work include co-founder of the Fort Collins Musicians Association, co-creator and festival organizer of FoCoMX, volunteer work at KRFC 88.9 FM and CSU to promote the value of local music, freelance journalism / music advisor for Westword and Denver Post in addition to numerous studio recordings. Greta currently works for the Bohemian Foundation on the Music Programs Team as the Marketing and Talent Coordinator.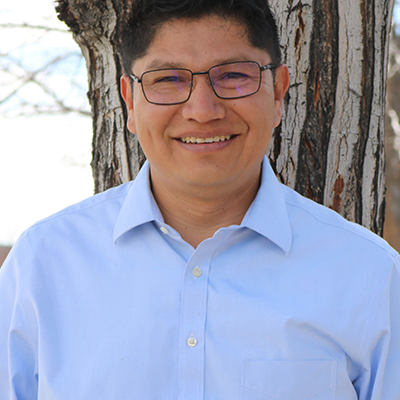 John McKay
Board Member
John McKay has been active in Fort Collins since 2001 working in education and the music community. Originally from Guatemala, John migrated to the United States and grew up in Kansas. He currently holds a bachelor and masters in social work and attained his principal/ administrative license in education. John focuses his work on serving at-risk youth and under-served populations including homeless students, migrant, immigrant, and refugee members of our community. He has been a counselor, social worker, soccer coach, assistant principal and principal working at all levels of public education. He currently serves as Chief Culture Officer for SummitStone Health Partners. John has performed with many different projects and is presently performing with Choice City Seven.
Scotty VanTatenhove
Board Member
Scott VanTatenhove joined the Board of Directors of the Fort Collins Musicians Association in the early winter of 2009. After briefly leaving the board due to scandals not associated with him at all, he returned with a vengeance in the fall of 2009. His responsibilities with FoCoMA often involve connecting emerging musicians from the local high schools to the Fort Collins music scene and networking with city staff and elected officials. During our largest event, FoCoMX, scott can be found running ticket sales and the ticket booth operations team.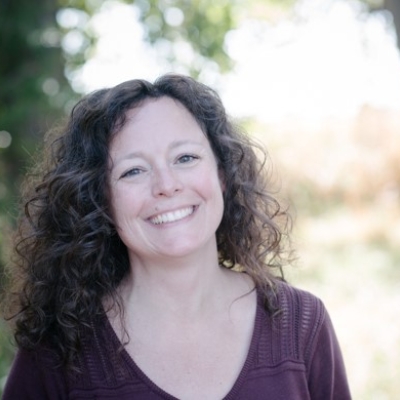 Melissa Reese
Board Member
Born and raised in beautiful Buffalo, NY, Melissa relocated to Fort Collins in 2010. She currently serves as the Head of Music District, tapping into her business and nonprofit background to support musicians. Prior to this, she worked in the world of higher education; first as the Finance and Operations Director at Rochester Institute of Technology, and later as the Manager of the Electrical and Computer Engineering department at Colorado State University. Melissa has an undergraduate degree in International Business/Finance and an MBA in organizational development. She currently serves as the director of a local nonprofit focused on connecting individuals experiencing or at-risk of homelessness with essential health items.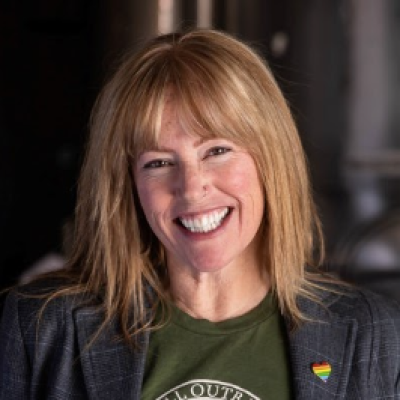 Karla Baise
Board Member
Karla Baise is the Community Outreach Coordinator for Odell Brewing Company. She has been leading the company's Community Engagement since 2007, directing our charitable giving through gifts of products and cash, hosting nonprofit partners in our communal spaces and crafting Odell Outreach, a thriving volunteer program that entitles each of our coworkers 16 hours of paid volunteer time a year and allows us to invite our fans to join our efforts. She helps to create pathways for Odell to live its Evergreen promise to create community through beer.

As an avid music lover and promoter of Fort Collins' music scene, one of her favorite accomplishments was hitching the brewery's wagon to FoCoMX from its inception. She considers it a gift to serve the community in support of the Fort Collins Musicians' Association that helps to establish the culture of our city, care for our artists and bring people together to celebrate what we are and what we can be!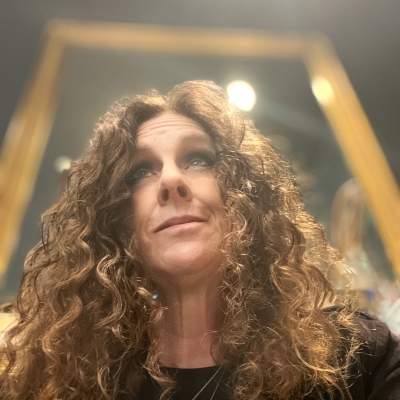 Jennifer Clary
Board Member
Jennifer Clary Jacobs has been the Director of Communications for the School of Music, Theatre, and Dance at Colorado State University since 2006. She graduated from CSU with a Bachelor of Arts in Communications, a minor in music, as well as a Master of Business Administration with a concentration in marketing. Before working at CSU, she enjoyed a career in marketing, public relations, artist relations, and graphic design in the music and bicycle industries. Jennifer's hobbies include playing violin in the CSU Concert Orchestra, and keyboard at the Vineyard Church of the Rockies, she is the photographer for the CSU Marching Band and loves all things cycle. Jennifer is passionate about the performing arts, CSU, and her hometown of Fort Collins.
Staff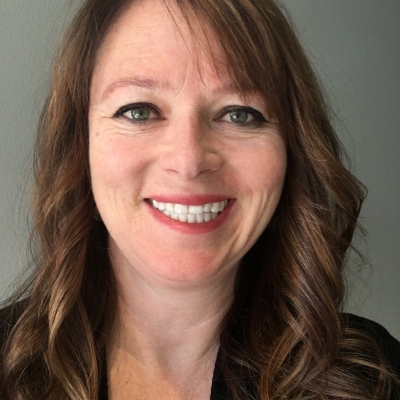 Peggy Lyle
Executive Director
Peggy Lyle has spent 20+ years producing, booking and marketing live Colorado music at special events and festivals in Fort Collins and Northern Colorado. She is passionate about live performances, artist growth, a healthy music ecosystem, and providing memorable experiences to audiences. With more than two decades of collective event production, business support, marketing, and programming experience at the Downtown Fort Collins Business Association (DBA), The Rhythm Co., Small Business Development Center, and Downtown Fort Collins Creative District she's aided thousands of musicians, bands, performers, businesses, and artists navigate performances, promotion, audience cultivation, and business strategy. Peggy Lyle joined the FoCoMA Board in 2015, was a strategic partner of FoCoMX since 2008, and stepped into the ED position in mid 2023.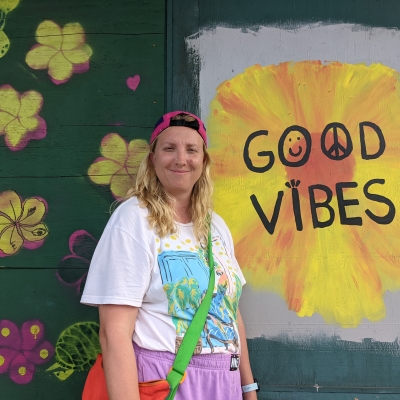 Caitlin McQueen
Program and Marketing Manager
Caitlin got her start in music out at the Greeley Stampede and hasn't looked back since. She's worked at the Mishawaka and Downtown Artery. When she's not working for FoCoMA she loves doing pottery and spending time with her husband, son, two cats, and puppy.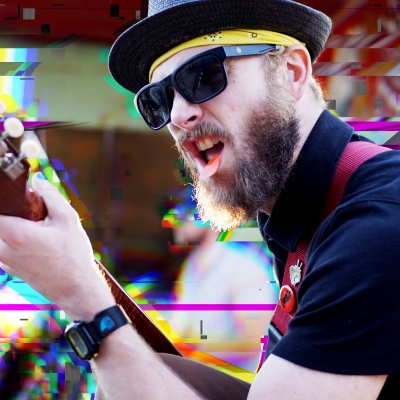 Jared Meyer
Content Creator
Jared is a pioneer in our local DIY music community and has been a very active member in the Fort Collins music scene for many years… going on decades.

When he's not creating content for Fort Collins Musician's Association he's hanging out at shows photographing bands, or producing songs for his musical projects A.M. Pleasure Assassins and PARADISEOVERTIME. He's also often found walking somewhere with his even more lovable and well-known dog, Digby.
Past Board Of Directors
Kevin Micke
Founding Member